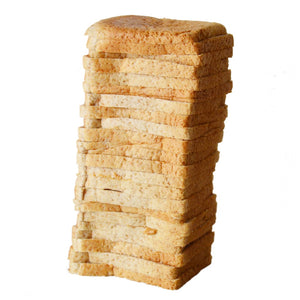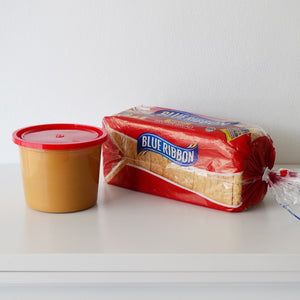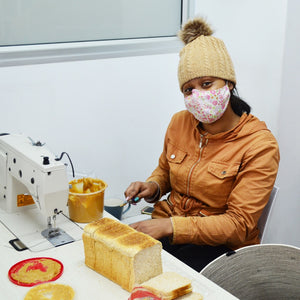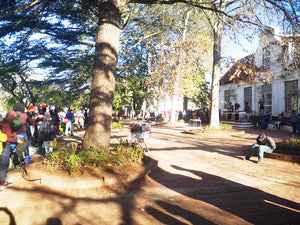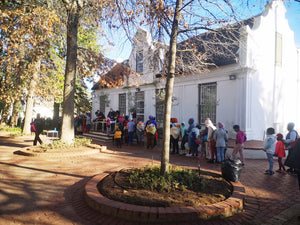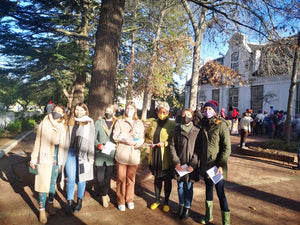 Handcrafted design from Stellenbosch, South Africa 🇿🇦
Please note that all our products are handcrafted and variances may occur. No two products will be exactly the same.
Ready for shipping in 5 to 7 business days.
Our products are handmade to order.
Please check the dimensions before placing your order.
Since the start of the pandemic, the Stellenbosch Catholic Church has been distributing food parcels, peanut butter sandwiches, fruit, and tinned food to people in need in the community. To this day, there are still between 300 and 700 people that come to the feeding scheme each week. The church is in desperate need of donations of peanut butter sandwiches.
Donate a loaf of peanut butter sandwiches!
Due to the interest in donating sandwiches to the feeding scheme, we've added the sandwiches to our online store so that anyone can donate from anywhere in the world! 
If you would like to donate a loaf of peanut butter sandwiches to the church to distribute to someone in need, please purchase this product and we will make and donate a loaf of sandwiches on your behalf! The peanut butter is bought from a small female-owned business.
Mia Mélange donated loaves of peanut butter sandwiches to the church in celebration of Mandela Day! We have also gone to the church on the days that the food is distributed to assist people with registering for the vaccine, as many people do not have access to register, or they do not even have phones. We have seen first hand how appreciated all donations are, and we realise that there is still a huge need. Let's see how many loaves we can donate with your help! 
_________________________________________________
By purchasing this product, Mia Mélange will make a loaf of peanut butter sandwiches which we will donate to the Stellenbosch Catholic Church on your behalf.

No refunds or returns on sandwiches. 
_________________________________________________
SKU:
Prices quoted in ZAR are only valid for shipping in South Africa. For international orders paid for in ZAR, a shipping fee will be applied after the order has been placed. International prices exclude duties and taxes that may be payable.
Click Here for Product Care Instructions