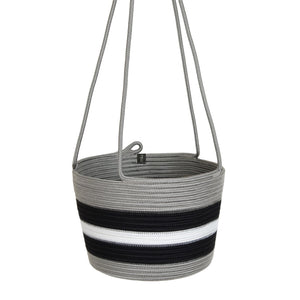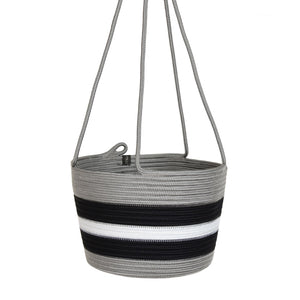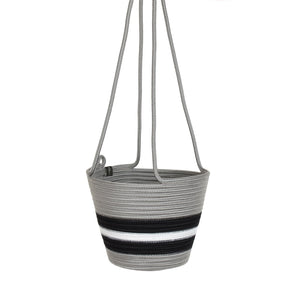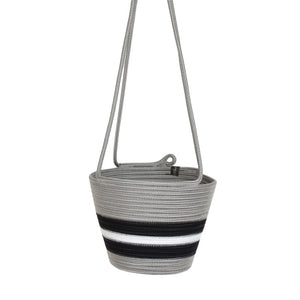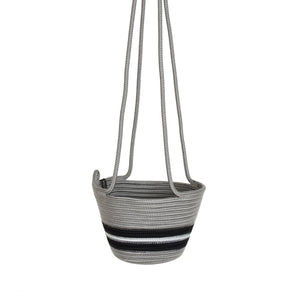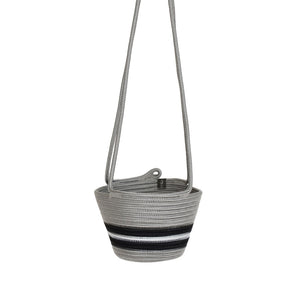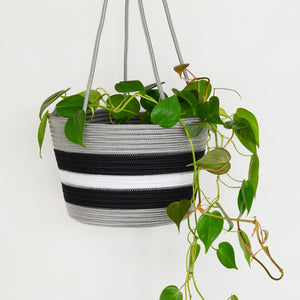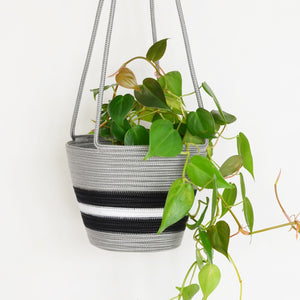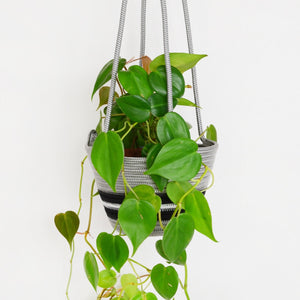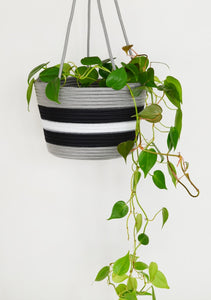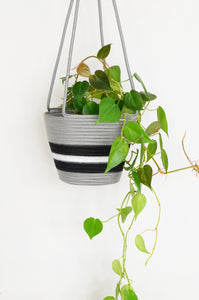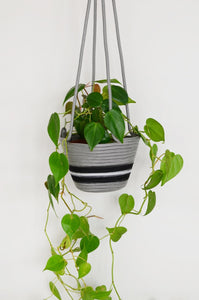 Handcrafted design from Stellenbosch, South Africa 🇿🇦
Please note that all our products are handcrafted and variances may occur. No two products will be exactly the same.
Ready for shipping in 5 to 7 business days.
Our products are handmade to order.
Please check the dimensions before placing your order.
The Mbizi collection is inspired by our love of Africa, in all her richness - her landscape, wildlife, people, cultures and languages. This is mixed (mélange is the French word for mix) with inspiration from our contemporary urban context and modern materials. Mbizi is the Shona word for Zebra. The forms and colours of our designs are inspired by these animals, social in nature. The materials and colours are further inspired by modern man-made technologies, such as concrete structures and polypropylene. 
We have designed the products of the Mbizi collection to be more durable than our cotton range, allowing them to be suitable for use indoors and outdoors on a patio. The products are made from South African sourced multifilament polypropylene. The rope is carefully sewn together in a coiling technique
The Mbizi collection comprises of bowls and planters of various sizes, placemats and coasters, a rounded handle basket, a large rounded floor basket, and a lidded laundry basket. 
Add some greenery to your home or patio with these planters! They can even hang against the wall. The Mbizi planters are available in different sizes.
Please note that this basket is handcrafted and the shape of the basket may vary. 
Made from South African sourced multifilament polypropylene
Approximate Sizes:
Small: D 16cm x H 11cm (D 6 2/7in x H 4 1/3in) [fits a 12.5cm pot]
Medium: D 18cm x H 13cm (D 7 1/9in x H 5 1/8in) [fits a 15cm pot]
Wide Medium: D 20cm x H 13cm (D 7 7/8in x H 5 1/8in) [fits a 16cm hanging pot]
Large: D 20cm x H 15cm (D 7 7/8in x H 5 8/9in) [fits a 15cm pot]

Extra Large: D 24cm x H 16cm (D 9 4/9in x  H 6 2/7in) [fits a 20cm hanging pot]
*plants not included
SKU:
BSK121300R-S
Prices quoted in ZAR are only valid for shipping in South Africa. For international orders paid for in ZAR, a shipping fee will be applied after the order has been placed. International prices exclude duties and taxes that may be payable.
Click Here for Product Care Instructions