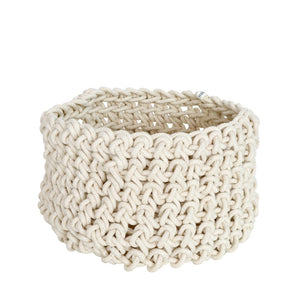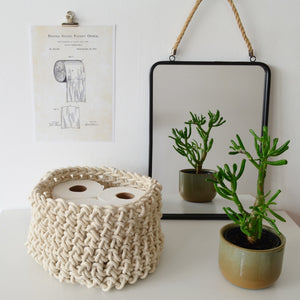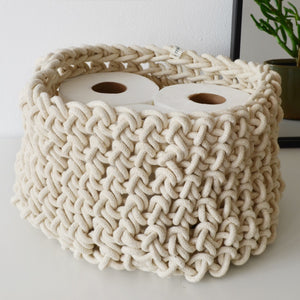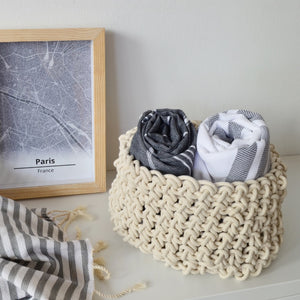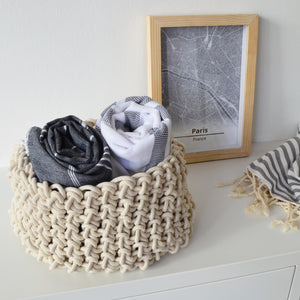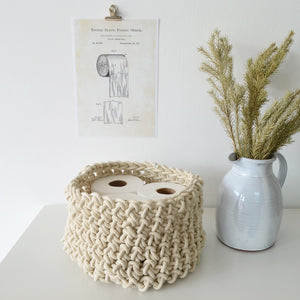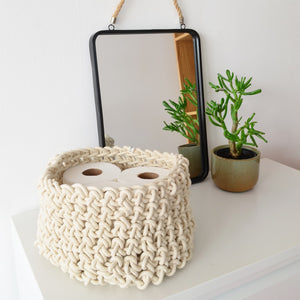 Handcrafted design from Stellenbosch, South Africa 🇿🇦
Please note that all our products are handcrafted and variances may occur. No two products will be exactly the same.
Ready for shipping in 5 to 7 business days.
Our products are handmade to order.
Please check the dimensions before placing your order.
At Mia Mélange, we are proudly South AfriCAN! South AfriCANS find opportunities in the darkest places (excuse the pun). We are passionate about creating opportunties and using our talents and we're not going to let load shedding get us down. Instead, we knuckled down and created the Loadshedding Storage Basket! It's a product we can make without any electricity, and we can sit on the sidewalk and enjoy the sunshine while being perfectly productive during load shedding. Adding this product to our collection has also enabled us to create extra work for women in our community.
Use this storage basket to neatly store items such as hand towels, toilet paper, or odds and ends on your dresser or sideboard.
These products are made from 100% cotton rope. The cotton is grown locally in South Africa by farmers who are members of the Better Cotton Initiative (BCI).
Mia Mélange Loadshedding Collection products are handmade in Stellenbosch and variances may occur.
Approximate Sizes:
D 30cm x H 15cm (D 11 4/5in x H 5 8/9in)
SKU:
BSK14210R
Prices quoted in ZAR are only valid for shipping in South Africa. For international orders paid for in ZAR, a shipping fee will be applied after the order has been placed. International prices exclude duties and taxes that may be payable.
Click Here for Product Care Instructions