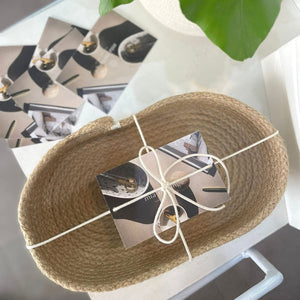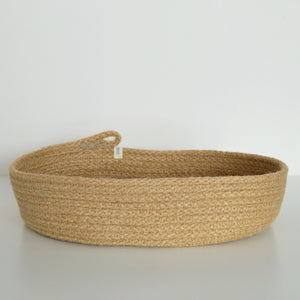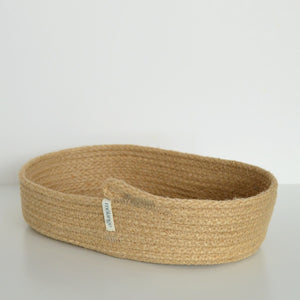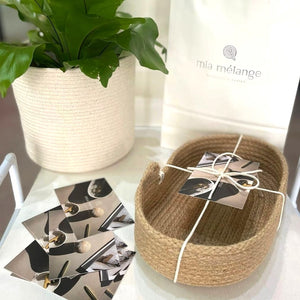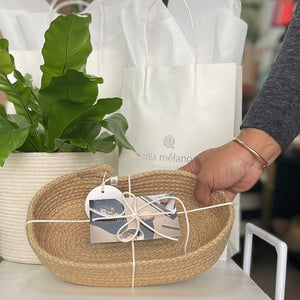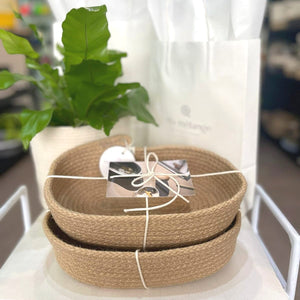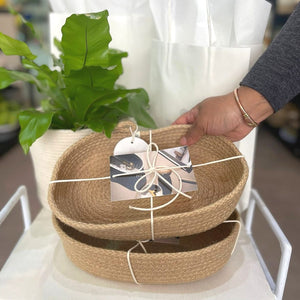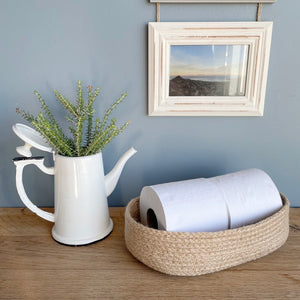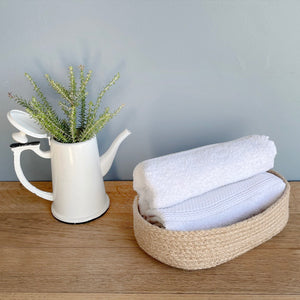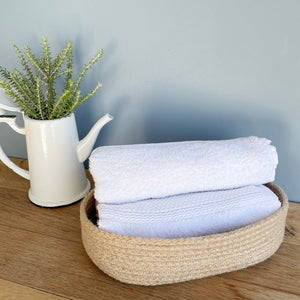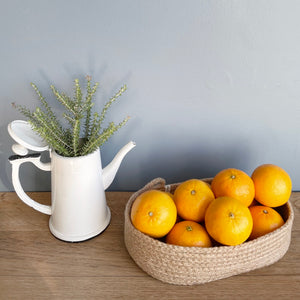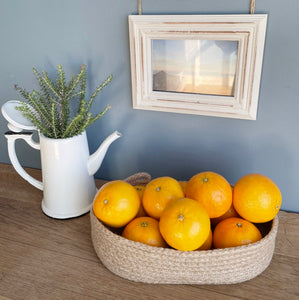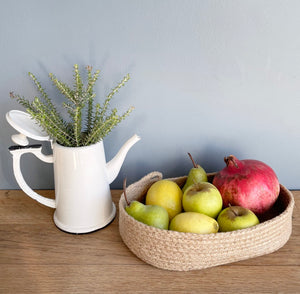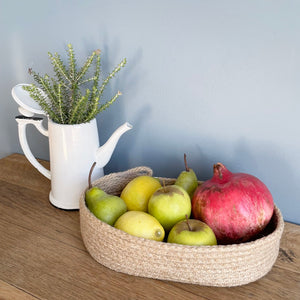 Handcrafted design from Stellenbosch, South Africa 🇿🇦
Please note that all our products are handcrafted and variances may occur. No two products will be exactly the same.
Ready for shipping in 5 to 7 business days.
Our products are handmade to order.
Please check the dimensions before placing your order.
LIMITED OFFER: 
Voucher and FREE jute oval basket, with free shipping!
Buy either a R500 voucher, or a R1000 voucher, and get a jute oval basket FREE, and shipping FREE!! *
We will send your voucher with the basket. Our vouchers are personalised and hand-written, so you are welcome to send us an email to request a customised note.
This oval basket will store your odds and ends in style! It's great for holding items on your sideboard, in your bedroom or in your bathroom. Use it to store your keys at your entrance, or for hand towels in your bathroom. You can even use it as a bread basket! 
Mia Mélange products are handcrafted in Stellenbosch, South Africa. Please note that variances may occur.
Approximate Sizes:
Length 29cm, Width 17cm, Height 6cm (L 11 3/7in x W6 5/7in x H 2 3/8in)
** This offer is only valid for shipping within South Africa. For international shipping, please contact us. 
*** This offer can not be used in conjunction with any other offers or discounts.
SKU:
Prices quoted in ZAR are only valid for shipping in South Africa. For international orders paid for in ZAR, a shipping fee will be applied after the order has been placed. International prices exclude duties and taxes that may be payable.
Click Here for Product Care Instructions