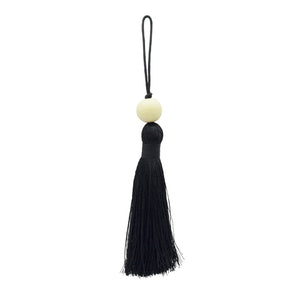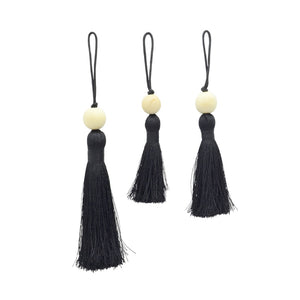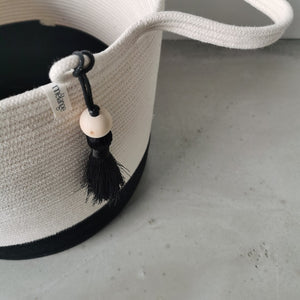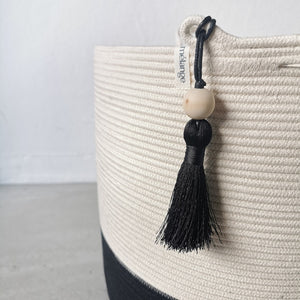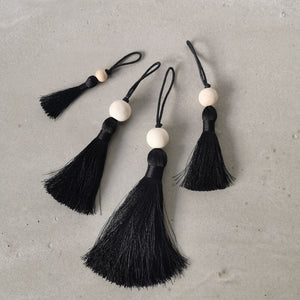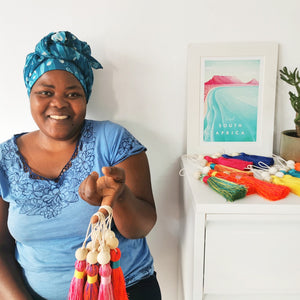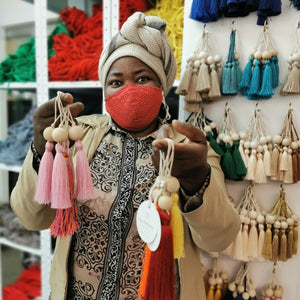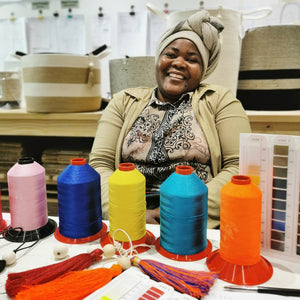 Handcrafted design from Stellenbosch, South Africa 🇿🇦
Please note that all our products are handcrafted and variances may occur. No two products will be exactly the same.
Ready for shipping in 5 to 7 business days.
Our products are handmade to order.
Please check the dimensions before placing your order.
Mia Mélange tassels are all made in our studio by the very talented Fina! Our tassels are available in a range of colours. We can also make custom tassels to order. Fina used to be a full time domestic worker, working in a few homes in and around Stellenbosch. She used to work at Mia Mélange one day a week, cleaning our studio and shop. When she lost her job for another day in the week, we offered for her to work at Mia Mélange that day too. We quickly realised that Fina is very talented and loves working with her hands. She's a great fit for our team, and always makes us laugh! More and more, she began helping us out with handwork tasks like preparing tags, making finishings for products, and she mastered the craft of tassel making. She developed a real love for this craft. She told us that she wanted to make all our tassels from then onwards, and she promoted herself to chief tassel-maker!

Mia Mélange believes in sourcing local, sustainable, high quality materials. The thread of our tassels is sourced from ACA Threads. ACA Threads is a company that is committed to running their business in an ethical, socially responsible and environmentally sustainable manner. Read more about them here. 
Approximate Sizes:
Medium: 11cm (thread & bead) (4 1/3in)
Large: 12.5cm (thread & bead) (4 8/9in)
Extra-Large: 17cm (thread & bead) (6 5/7in)
SKU:
TSL10BLK-R-M
Prices quoted in ZAR are only valid for shipping in South Africa. For international orders paid for in ZAR, a shipping fee will be applied after the order has been placed. International prices exclude duties and taxes that may be payable.
Click Here for Product Care Instructions